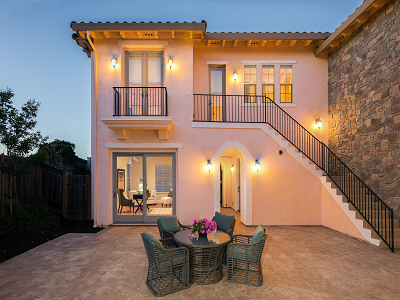 City of El Mirage lies between Youngtown and City of Surprise. It's an economical community with everything you need surrounding it. Home prices are very reasonable in El Mirage and there are always homes for sale to view when the time comes. Lennar Homes has been building homes in El Mirage and will add about $20 million in property value to the City.
El Mirage is focusing on Retail expansion, with the addition of Valero, Goodwill, Family Dollar and others. El Mirage is also working on the roadways throughout the city to help improve conditions and offers multiple Subdivisions for you to choose a home from. El Mirage also has homes that sit on 1 acre lots if you need some elbow room. El Mirage is located near Grand Ave/Hwy 60 for an easy commute into down town Phoenix or a drive to Las Vegas to the north. El Mirage is home to some great restaurants and our favorite Mexican restaurant, "Rio mirage Café". City of El Mirage is surrounded by multiple golf courses in Peoria, Surprise and Sun City so there's someplace to go to catch some rays on the course.
The west side of Phoenix is home to Luke Air Force base which is southwest of El Mirage so every once in a while you get to enjoy the roar of an F-35 jet, off in the distance. As our friends from Canada say, "it's the sound of freedom".
El Mirage shares Dysart School District with City of Surprise and has (2) k-8 schools as well as Dysart High School. El Mirage is a family oriented Community that borders the Agua Fria Riverbed. El mirage has approximately 32,000 residents so it has that small town feel. El Mirage attracts many first time home buyers and younger working families seeking their first homes. If you are looking for a home for sale in El Mirage, Mackey Real Estate Team welcomes all of your questions.