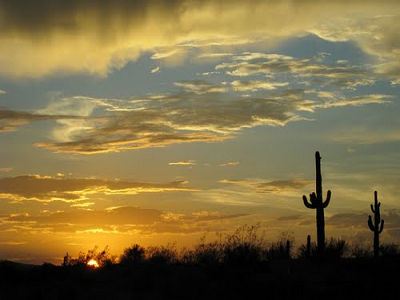 Just South of the Town of Wickenburg is Morristown. Morristown is a small town about an hour North West of Phoenix and west of Lake Pleasant about 30 minutes. Morristown is a small town with residential areage. There are no subdivisions but rather larger acreage with single family homes and manufactured homes.
Morristown also has a Roping Arena that is visiting by thousands in the winter months. Morristown is home to Castle Hot Springs Rd, this road leads you all the way around to Lake Pleasant as well as the original Castle Hot Springs Hotel. This hotel was used back in the late 1800 and early 1900's as a resort and was also used as a healing facility during World War II to treat injured veterans. John F. Kennedy spent 3 months in at Castle Hot Springs while he was healing after the sinking of his ship. Arizona is so full of history. Morristown, Wittmann and Wickenburg are just full of history, mines and hundreds of miles of trails and roads that can be travelled and searched.
If you enjoy the outdoors and are looking for homes for sale, then check out Morristown or the surrounding area for your piece of the country. Home pricing in Morristown varies, so there is most likely a home for sale waiting, with your name on it. Take a trip out to Morristown and check out the community. Pack a lunch and while you're out there, head north on Castle Hot Springs Rd and take the scenic route to the back side of Lake Pleasant. Morristown Real Estate can be obtained by viewing the homes for sale on this site so take a browse through. If you are looking for a home for sale in Morristown, Mackey Real Estate Team welcomes all of your questions.