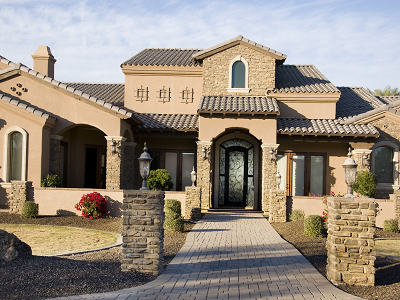 Mackey Real Estate's home town...City of Surprise is a growing, family oriented community. Surprise real estate has affordable homes, while still providing tons of activities. Surprise has plenty to do for the family, including Surprise Stadium which houses spring training and other functions such as family movie nights and Fourth of July, fireworks. Surprise Stadium is home to the Texas Rangers and the Kansas City Royals for spring training.
Surprise is now the 10th largest city in Arizona and growing. New Home developers are seeking land to build in order to support the growth. Surprise has new communities going up in Surprise Farms and an expansion to Marley Park, just to name a couple subdivisions. Along with residential, Surprise has multiple Retail strip malls and retail companies such as Wal-Mart, Fry's, Home Depot & Lowes to name a few.
Surprise also has an aquatic center for the kidos which includes pools and water slides. Surprise Lake is a local hangout, which you can catch a fish or two along with some rest and relaxation. If golf is your thing then you can drive a ball at one of Surprise's eight golf courses. If you enjoy hiking or biking then you can visit the White Tank Mountain Regional Park and spend the day looking over the valley. Dream Catcher park is an all access sports facility for those who like to stay active.
Surprise also has Banner Hospitals and several urgent care facilities throughout the City for your medical needs.
Surprise is located about 45 minutes northwest from downtown Phoenix and about 30 minutes north of Phoenix International Raceway. You can go to a NASCAR race one day and the lake the next. Surprise is within 20 minutes of the Cardinals Stadium if you want to grab an NFL game or two, "go Cardinals"!! Right next door to the Cardinals Stadium is also the Coyotes Arena, where our Coyotes "howl" to victories. An NHL Coyotes game is always a fun way to spend an afternoon.
Surprise Real Estate, is still affordable and has room for growth so put it on the list of communities to drive through if you are looking for a home for sale. Surprise welcomes your visit to check out all that they have to offer as a community. If you are looking for a home for sale in Surprise, Mackey Real Estate Team welcomes all of your questions.