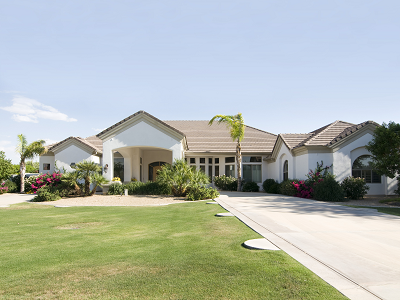 The town of Waddell is west of Phoenix and snuggles up to the White Tank Mountains. The White tanks have plenty of trails to walk, hike or bike. It's home to a beautiful Library with views for miles. The White Tank mountains are a sanctuary for deer, quail and Javalina.
Waddell is a great little bedroom community with many larger 1 acre plus properties that are home to families that love horses and the outdoor life. While there are small ranches, there are new Planned Communities slowly being developed as well. Waddell now has easy freeway access with the newly built 303 Fwy. The 303 Fwy will take you north to Surprise and around to Carefree or South to the I10 Freeway towards Buckeye. Waddell is near Luke Air Force Base so you are sure to hear the roar of the new F35's that have joined Luke.
While only 15 minutes from just about everything you need, Waddell is far enough from the city lights but close enough if you need to run and grab a gallon of milk. As with all communities on the west side of Phoenix they all are growing slowly but if you are looking for some elbow room then you may want to take a look into Waddell. Oh...don't forget to bring your horses and toys.
If you are interested in learning more about Waddell AZ, give Mackey Real Estate Team a call or send us an email.